The difference is in the details on a luxury cruise with American Airlines Cruises. Set sail aboard high-end cruise lines, choosing from all-inclusive cruise experiences, small ship sailings, megayachts and more with the help of your Personal Cruise Concierge. Plus, enjoy attractive rates and a bevy of bonus offers on every voyage. View all of our Luxury Cruise sailings and offers. Call us at 800-811-1454 to speak to a Cruise Concierge today.
SeaDream Yacht Club is a luxury cruise line that offers small-ship voyages to destinations around the world. Founded in 2001, the company prides itself on providing a personalized and intimate experience for its guests, with a focus on exceptional service, gourmet dining, and unique itineraries.
SeaDream's fleet consists of two identical yachts, the SeaDream I and the SeaDream II. Each yacht has a maximum capacity of just 112 guests, with a crew-to-guest ratio of 1:1, ensuring that every guest receives individualized attention and service.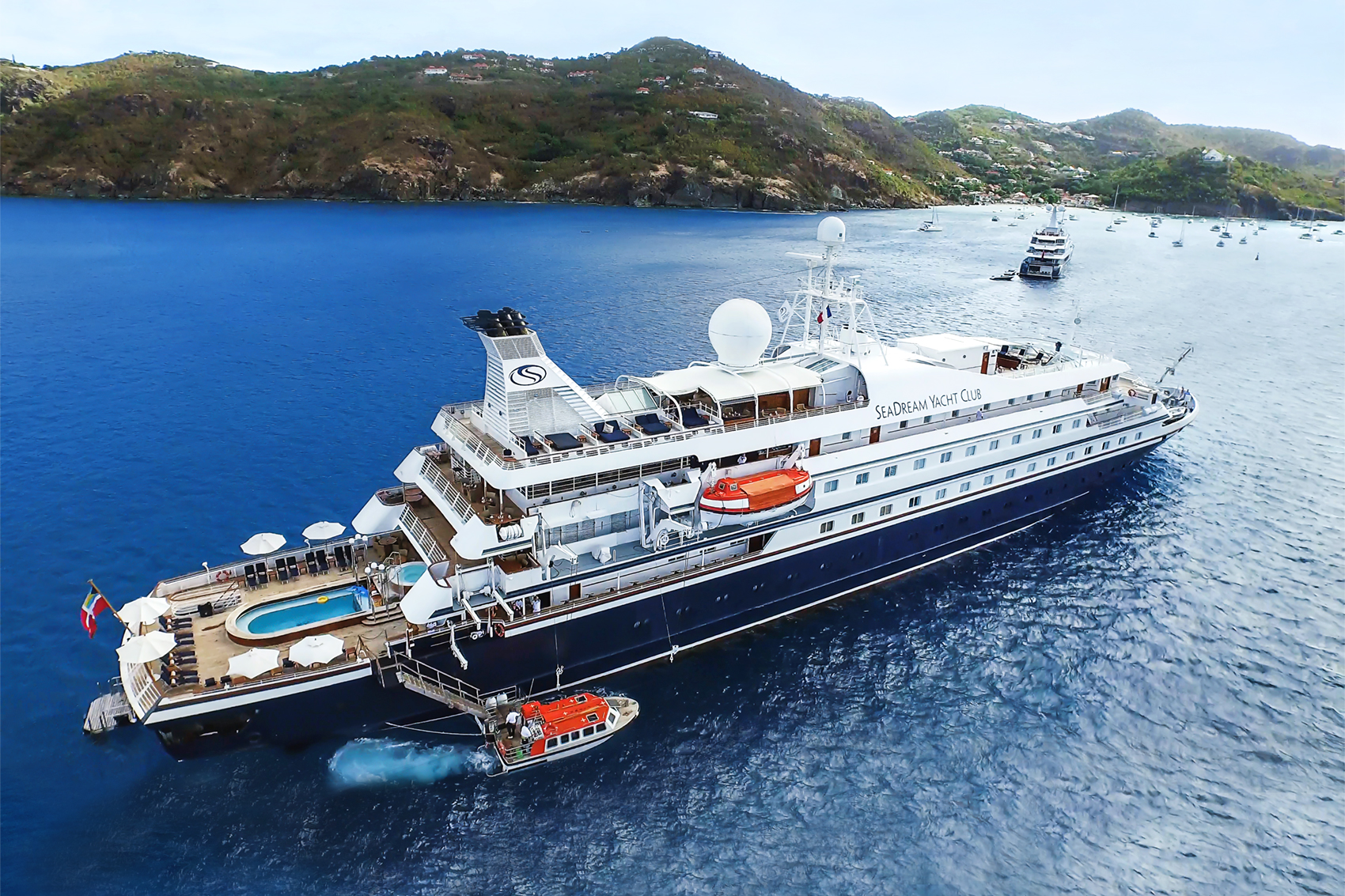 The SeaDream yachts are designed to provide a casual and comfortable atmosphere, with a range of amenities and activities that cater to a variety of interests. On board, guests can relax in the open-air top deck, take a dip in the pool or hot tub, or indulge in a massage or beauty treatment at the onboard spa. For those looking for a more active vacation, there are options for kayaking, stand-up paddleboarding, snorkeling, and other water sports.
One of the standout features of a SeaDream cruise is the dining experience. The yachts' executive chefs create daily menus that feature locally-sourced ingredients and a range of international flavors. Guests can choose to dine in the elegant main dining room, or enjoy a more casual meal al fresco on the deck. The yachts also offer a range of complimentary wines, spirits, and cocktails, as well as premium options available for purchase.
SeaDream offers a range of itineraries that include both popular and off-the-beaten-path destinations. The yachts are small enough to access smaller ports and harbors that larger ships cannot, providing guests with a unique and authentic travel experience. Some of the destinations that SeaDream visits include the Caribbean, Mediterranean, and Northern Europe.
In addition to its regular itineraries, SeaDream also offers themed cruises, such as wellness and fitness cruises, wine-themed cruises, and even a "back-to-back-to-back" option for guests who want to combine multiple itineraries into one longer voyage.
Overall, a SeaDream cruise offers a luxurious and personalized experience that is sure to appeal to travelers who value exceptional service, gourmet dining, and unique destinations. The small-ship atmosphere and intimate setting make for a relaxing and enjoyable vacation, with opportunities for both adventure and relaxation.
Call us today to speak to a Personal Cruise Concierge who can help you plan an amazing experience!
Get more than just miles on your next sailing with American Airlines Cruises. Now, you'll earn Miles & Loyalty Points toward AAdvantage® status. The more Loyalty Points you earn, the sooner you'll be able to achieve AAdvantage® Platinum® status — and the closer you'll be enjoying complimentary upgrades and more on qualifying American Airlines flights. Each eligible AAdvantage® mile you earn on every booking gets you one (1) AAdvantage® Loyalty Point.
Call 800-259-5642 or book online at American Airlines Cruises today.